EARLY CHILDHOOD CARE AND EDUCATION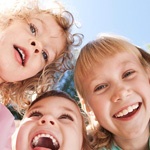 Course Code: 5M2009
This full-time award leads to a QQI level 5 Certificate after year one. The course is structured to provide students with a high standard of training and assessment leading to a recognized qualification for those wishing to work in the childcare sector in a variety of areas such as; working with the child in a day care nursery/crèche, preschool or with a child with a specific need. The course is also designed for those who intend to pursue further training in the childcare sector in Institutes of Technology and in Universities.
Contact Institute - Kinsale College
Students spend three days per week in college-based training and the remaining two days on work experience. The work experience is monitored so that the student receives on-going constructive feedback. Successful graduates from this course may continue to second year and complete a FETAC level 6 award, Early Childhood Care & Education. The graduate from this course will be qualified to work independently with children.
College: Kinsale College, Cork
Commencement Date: September 2016