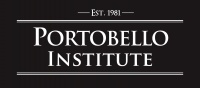 Founded in 1981, Portobello Institute has unrivalled experience in providing intensive postleaving certificate training to students of all ages. All courses have been designed to meet the demands of wide and expanding industries where employment is ensured for successful graduates.
The college strives continuously to introduce new and exciting courses to our portfolio in order to meet with the ever changing requirements of the economy. Portobello is an impressive college situated within the heart of Dublin. The building is made up of bright and spacious classrooms which help promote a calm environment for learning.
The college atmosphere is friendly, enjoyable and one of relaxed learning. All our tutors are highly qualified and skilled. The college only selects tutors who have a multitude of work experience which can be called upon by the students in the form of effective careers advice. The college's standing is evident in the esteem of the Validating and Examining bodies who approve our premises, courses and our tutors.
The college has 5 faculties delivering a suite of exciting and interesting full and part time courses, namely;
1) Montessori and Special Needs
2) Creative Studies (make up artistry, fashion buying and merchandising, interior design)
3) Beauty Therapy
4) Sports Therapy & Health Related Fitness
5) Business & Travel and Tourism Courses.
Contact Institute - Portobello Institute
View All Courses from Portobello Institute on Findacourse.ie
View Portobello Institute Website at www.portobelloinstitute.ie