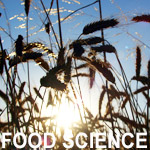 Applied Science Laboratory Techniques 5M3807 or Food Science 5M5267
What is food science/agricultural science?
This new one year course would both prepare students for the ever expanding world of quality food production. Food scientists play a role in all aspects of the food chain, from production at farm level to the retailer, to the consumer. This course will develop the students' knowledge of food production, development, preparation, safe handling and marketing. By changing their combination of modules, students can avail of the science award and continue to third level to study agricultural science. Agricultural Science is the application of science and other disciplines to the production of quality food.
Course Content
Food Chemistry Mathematics
Food Processing Nutrition
Microbiology Communications
Biology Work Experience
Laboratory Techniques Physics
Chemistry
Certification
QQI Level 5 in Food Science 5M5267 or QQI Level 5 in Applied Science Laboratory Techniques 5M3807
Career Opportunities
Graduates may pursue science certificate or degree courses in UCD, TCD, DCU, Maynooth University, DIT, IT Blanchardstown, UCC as well as other ITs and colleges around the country or in the UK. For example there are up to 24 places in Maynooth University, 50 places in UCD and 10 places in Trinity in First Science for QQI graduates. Alternatively students may seek immediate employment in a range of companies and projects that seek graduates with a science aptitude.
Entry Requirements
 Leaving Cert, LCVP or LCA
 Mature Students of all backgrounds
 Other equivalent qualification
All applicants will be interviewed regardless of previous qualifications
Course Type

:

QQI Level 5

Duration

:

1 year
Contact Institute - Dunboyne College of Further Education